Lexia Attorneys
Lexia Attorneys
Kimmo Oila, Partner, Chief Legal Business Engineering Officer
In use: CSI Lawyer 2020-
Favourites: Industry-specific functionality, support for a lawyer's daily tasks, processes guiding the modes of operation, integrations that enable utilizing data in other systems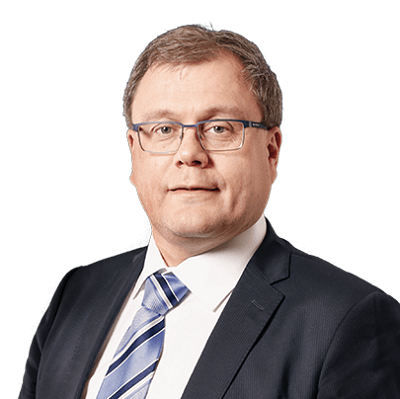 Lexia took CSI Lawyer into use in December 2020. Initially, they looked for a browser-based cloud software that would offer reliability, an automated invoicing process, and an integration to their financial management program.
Of the domestic and foreign tools tested, CSI Lawyer proved to be number one in terms of functionality for Lexia's needs. Due to its large customer base, the software was known to be a ready-to-use package suitable for the Finnish market and for law firm use. Other software options were either lacking some required functionality or they would have needed a lot of configuration and localization.
Lexia's choice was also influenced by the integrations offered by CSI Lawyer, its highly efficient invoicing process as well as CSI's long experience in the legal industry. Some users had previous experience with CSI's software, so it was a familiar and safe option. For example, Lexia's partner Kimmo Oila had already been involved in the development of CSI's previous software product.
CSI Lawyer's functionality is used extensively at Lexia. New assignments are opened using an assignment request, and the subscription function allows a specific pricing model and convenient invoicing for Lexia's continuous services. Efficiency was sought particularly in the invoicing process, so the internal financial management processes were renewed during the deployment. The verification and approval of invoice material is now handled through the digital preliminary invoice verification process, which greatly facilitates the work of both lawyers and invoicers. The calendar time required to complete the monthly invoicing has been cut at least in half; all invoices will now be sent out to customers within 4-5 days.
Integrations have eliminated the need to jump between different programs. The TIQ Time integration streamlines the work of a lawyer, transferring all transactions reliably to CSI Lawyer and the invoice without opening the software. The Netvisor integration, in turn, facilitates the work of the assistants; invoices no longer need to be manually entered into the bookkeeping, and the expenses to be invoiced are transferred directly from Netvisor to CSI Lawyer.
CSI Lawyer's basic functions have been complemented with customizations to meet Lexia's needs. For example, the time previously spent on Excel calculations has been dropped from three business days to three hours – or even to a quarter of an hour – with the help of customized CSI reports.
Lexia has been very pleased with their software choice both during and after the deployment project. Their invoicing process has become much more efficient, and everything else they needed has also been fixed. Thanks to CSI's solid industry and business expertise, even building an accounting integration was a positive experience. In general, users are also satisfied with the software. CSI Lawyer enables precise roles for them as well as user group specific access rights to different functions.
"As the greatest benefits of the software, we regard its industry-specific nature, its versatility that supports the work of lawyers, the processes that guide our way of working, and the integrations enabling the data to be utilized also in our other systems.
The co-operation with CSI works well and we have been particularly satisfied with the support service; help is always available when needed. We also feel that the customer is consulted in software development matters; our feedback and development ideas have been welcomed and some desired features already introduced in the new software versions. We are confident that the software will keep developing and provide us with the data we need", says Oila.

Lexia Attorneys is a Finnish full-service law firm offering expertise in domestic and international business law. Lexia combines its legal excellence with a positive service attitude through their 80 experts offering comprehensive business law services in Helsinki, Turku, Tampere, and Oulu. Lexia's international collaboration networks ensure that assignments are carried out efficiently and reliably regardless of the country. Their expertise areas cover e.g. ICT and technology, housing, EU, competitive, contract, employment, financial and insurance law as well as M&A services.