Borenius Attorneys Ltd
Borenius Attorneys Ltd
Anne-Mari Patteri, Financial Director
In use: CSI Lawyer 2013-
Favourites: Supplier's industry knowledge, support for business, increased transparency, easier and controlled invoicing, paper and resource savings, reliability, integrations, mobile user interface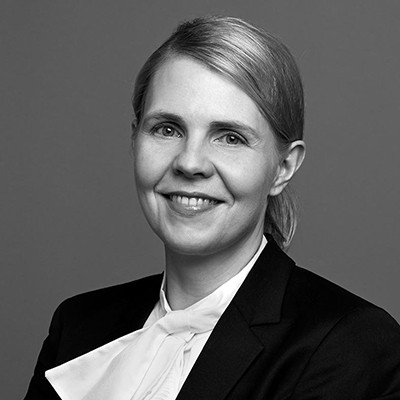 Borenius, one of the largest law firms in Finland, is acting as a pioneer in the legal field which reflects in their system environment, too. The company does not compromise but aims to select the most suitable off-the-shelf software for each function and integrate these for creating an optimized comprehensive solution.
Borenius is satisfied with CSI Lawyer that replaced Microsoft Dynamics AX as a legal case management tool in 2013. It complements well their system environment which has been built with reliable system suppliers and where different systems communicate smoothly with each other.
The primary reasons for selecting CSI Lawyer were CSI's deep knowledge of the legal industry and the software's good match with Borenius' needs. CSI Lawyer offered a carefully considered package of almost all the relevant things required for their core business, such as an electronic approval process for preliminary invoices.
The deployment of CSI Lawyer was carried out with a relatively tight schedule, and the data conversion from Dynamics AX was smoother than expected. As a positive attitude towards all learning is part of Borenius' corporate culture the user-friendly CSI Lawyer software was quickly adopted as a daily tool.
Integrations to their other systems have required careful planning, but, as a result, they work well. CSI Lawyer has been integrated to their document management, bookkeeping, travel expense system, CRM system as well as to a separate analytics tool.
"Integrations have always been built in very good co-operation, and we have not faced any issues with them so far", says Anne Mari Patteri, Financial Director at Borenius.
As the continuous development of Borenius' way to operate sets requirements for their tools, the office is strongly involved in developing CSI Lawyer. For example, transaction posting periods guide Borenius' users to make their entries within a certain period.
"CSI Lawyer supports our business well. Transparency has increased as the whole organization is now able to see the information related to legal cases and clients, as well as registrations and invoicing status. Our offices can serve clients flexibly within the same system. And by utilizing transaction types we have been able to simplify the way to make entries," Patteri states.
The finance team is satisfied with the system that has made the invoicing process faster and enabled easier changes in the invoicing phase. All the invoices are nowadays sent by one person only.
CSI Lawyer has also brought better control to the invoicing process. Thanks to the preliminary invoice review process, the status of preliminary invoices and the changes made can be checked at any time. Some lawyers have already chosen to review their preliminary invoices completely electronically, utilizing, for example, the preview functionality. Some still prefer to print them out, but the amount of paper has decreased significantly. Besides, the electronic invoicing has improved the delivery of invoices.
Borenius regards the frequency of new CSI Lawyer versions as good. The updates have been trouble-free; besides testing new versions, updates have not required separate deployment projects nor had any impact on customized features and integrations.
"We are ready to recommend CSI Lawyer that matches well with the key requirements of law firms and adapts to clients' different ways to operate. It is technically reliable so we have not faced any issues with its availability. CSI has a good understanding of the legal industry, client needs and practices, and readiness to deliver the required integrations. They provide quick and professional service, and, when required, issues are resolved in collaboration with our IT specialists using the remote support," Patteri summarizes.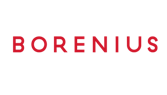 Borenius, established in 1911, is one of the largest and most experienced law firms in Finland. They provide services in all areas of law for corporate clients, and strive for ensuring their clients'' success with strong expertise, long-term commitment, genuine involvement, experience and innovation. Borenius consists of over 200 employees who provide an easy access to full-scale business law solutions in Helsinki, Tampere, London, and New York.