AG Advokat
AG Advokat
Sarah Tabrizi, Head of Finance
In use: CSI Lawyer 2020-
Favourites: Efficient invoicing process, reports and dashboards, customer support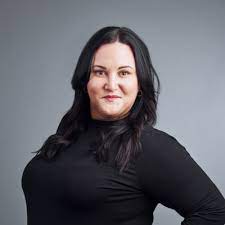 AG Advokat is a business law firm specializing in the real estate and contraction sectors. The firm's clients include listed and unlisted real estate companies, contraction and installation companies and consultants. In addition, the firm has clients operating in other industries, such as the mining and forestry sectors, insurance companies, banks, private equity and large institutional owners.
Changing the system became relevant for us as our business grew and the old system no longer met our needs. We felt that particularly its reporting and invoicing functionalities were inadequate. We wanted a tool that would provide us with real-time information about our operations and still be suitable for an office of our size, so that we could get the most out of it.
We compared a few options and quickly realized that we needed a system that was both functional and simple. CSI Lawyer seemed like a good choice for its versatile features, as we didn't want to have a system that would be a too big and complex nor such a modest system like our old one. CSI had the features we were looking for, and also offered a clear and simple user interface. A big plus was the possibility to tailor the software's reports to our needs, as well as its efficient digital invoicing processes.
AG uses CSI Lawyer's functions extensively. We have in use its entire invoicing process, including the invoice verification, e-invoicing, customer identification, etc. The conflict check, dashboards, reports and views have been customized according to our needs and wishes.
The integration with our accounting system has worked very well, and invoicing is now much faster and smoother. We estimate saving now a couple of days per person in working time every month. We no longer have to print invoices and run around with them for comments. Handling the entire invoicing process through the system is significantly more efficient.
As the Covid pandemic hit in the middle of the project, which was one of CSI's largest in Sweden, the deployment took place completely remotely. This brought a lot of new experience to both parties. User training sessions was also held remotely which, considering the circumstances, worked out very well. On the other hand, we were lucky to have the deployment of the new system during the pandemic, as our previous invoicing routine in the old system proved to be inconvenient when many employees were working remotely.
Our cooperation with CSI has worked well. I feel that the CSI team is flexible, they have a desire to find solutions to our specific needs and we haven't been forgotten after the deployment. At first I was a little skeptical about how the cooperation would would when we are not in the same country. But my worries were unfounded. The cooperation has gone well, and things have been managed digitally without any problems.

AG Advokat, founded in 1983 and based in Stockholm, is Sweden's largest boutique law firm specializing in the real estate and construction sectors. They offer their clients comprehensive, sector specific legal advice.