Castrén & Snellman Attorneys Ltd
Castrén & Snellman Attorneys Ltd
Oskari Gestrin, Finance Director
In use: CSI Lawyer 1996-
Favourites: Industry-specificity, reliability, co-operation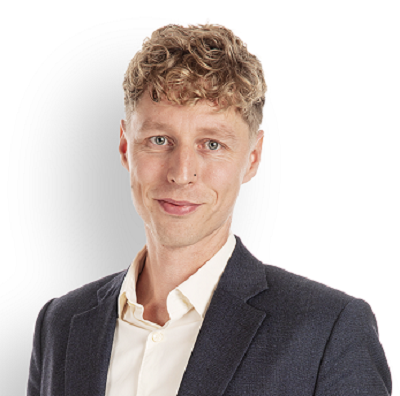 CSI Lawyer is the core of our office system: the ERP system that connects our entire organization. The software contains our company's most valuable data, which is the work done in customer matters as well as the related costs.
For me, CSI Lawyer's greatest additional value is primarily created through reporting and knowledge management. The pivot functionality offers many dimensions for editing data directly in the software, but the data can also be used in our other tools.
For ad hoc visualization and processing, the data is easily transferred to Excel. The information needed for business management is generated by exporting the CSI data to our data warehouse, where we use it for our design models by combining it with the data imported from our other systems. For a person who understands the logic of Excel pivots, CSI Lawyer's reporting logic is very easily grasped.
As a company with a long history, we have numerous systems in use that have been integrated with each other. Among them, CSI Lawyer is a reliable cornerstone, the maintenance of which hardly burdens our organization.
The strength of both the software and CSI is in the industry-specificity and understanding of the legal industry. CSI's customer base mainly consists of law firms, and CSI Lawyer is a vertical software designed specifically for the law industry. Therefore, it already covers all the necessary features and does not need to be tailored separately to fit a law firm's needs. Our office also benefits from product development requests by other CSI customers, which all take the software functionality forward, serving the entire legal industry.
When working with CSI, we value the fact that as a company we do not drown in the mass of customers and the CSI experts and developers are not faceless. Our company-specific needs and wishes are flexibly taken into account, and in the regular co-operation meetings we get to spar about our needs and ideas regarding the software.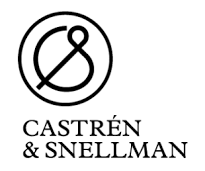 Castrén & Snellman, founded in 1888, is the largest and oldest law firm in Finland. The company has grown into a pioneer of demanding legal services with more than 280 people serving their clients in mergers and acquisitions, disputes, and other specialized fields of business law. Outside Finland, Castrén & Snellman offers their services in cooperation with an extensive international partner network.