Law firm WALLESS, Lithuania
Law firm WALLESS, Lithuania
Mindaugas Lukas, Partner
In use: CSI Lawyer 2019-
Favourites: Easy digital invoicing, versatile functionality, flexibility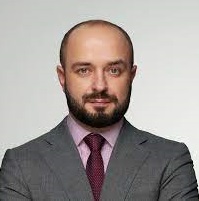 Our CSI experience is incredible. Having almost 40 lawyers on board, only one administrative assistant and fully outsourced accounting, we are ourselves (partners and lawyers) handling our invoicing (few hundred invoices every month) by few clicks and paperless.
We do see the potential, flexibility and functionalities of the system that are yet to be fully discovered and utilized.

WALLESS is a Baltic law firm with offices in Vilnius, Riga, Tallinn and Tartu. WALLESS Baltic legal team unites 100 lawyers with top tier professionals as leading partners across all major practices in three Baltic countries. The team provides full scope of specialized region-wide seamless business law services, with a particular strength in the areas of mergers and acquisitions, capital markets, banking and finance, fintech, commercial and regulatory, real estate, tax, dispute resolution, white-collar and government investigations.