Properta Attorneys
Properta Attorneys
Heidi Savia, Partner
In use: CSI Lawyer cloud service 2017-
Favourites: Versatile and logical functionality, user-friendliness, continuously developing software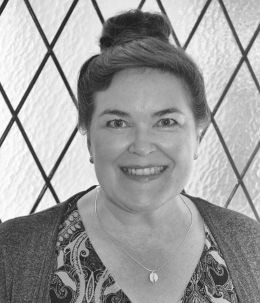 Properta, established in the beginning of 2017, has in a year grown from seven employees to a team of sixteen and gained international recognition as a specialist of intellectual property rights and real estate law. Besides top expertise, the office relies on its advanced business model and excellent customer service.
Properta manages its assignments with CSI Lawyer, using the system as a cloud service. Being a familiar and well-tried tool CSI Lawyer was a natural choice for Properta. As all employees were already familiar with the tool's functionality, the new company was able to keep its full focus on establishing the actual operations.
CSI Lawyer's functionality is widely utilized in the office. Properta has in use e.g. customer identification, assignment requests for opening new assignments, critical tasks for managing deadlines, preliminary invoice review process for finalizing invoicing material, and e-invoicing. The system also produces mailing lists for different marketing purposes. 
Properta's Partner Heidi Savia emphasizes straightforward decision-making, a low organization and transparency of information when she explains how the office operates. Initially, lawyers were responsible for the whole assignment process, but currently an office manager is supporting them by verifying their assignment requests, saving customer identifications and managing the invoicing process.
Properta's principle is that every single employee has CSI Lawyer in use, and, instead of maintaining separate excel files, they use CSI Lawyer for everything. Centralizing all information to one place decreases vulnerability; for example, the office staff can spend their annual holidays without being disturbed as lawyers can handle the invoicing, too.
Beforehand, Properta was prepared for challenges in the invoicing phase, which many law firms regard as particularly laborious. However, to their surprise, the whole invoicing took less than a day with CSI Lawyer. Properta's invoice processing is accelerated by the fact that lawyers aim at making their time entries immediately after completing the work and at providing high-quality input. Therefore, corrections to preliminary invoices are rare, and when required, they are made directly in the system during the preliminary invoice review process. The process is completely paperless, as invoices are also sent as e-invoices or by e-mail.
The transparency of information is considered as crucial in the office; it is something Properta does not want to compromise. All the employees have a wide range of tasks, so they must have access to each report as well.
"I can recommend CSI Lawyer based on my eight-year experience. Our users find the system user-friendly and logical. A partner, who had no former CSI Lawyer experience, just needed a brief introduction to learn the functionality related to time entries, preliminary invoicing and invoicing" states Savia.
Collaboration with CSI works smoothly, and CSI Lawyer keeps developing continuously. Often, when Properta has a wish for a new feature, CSI's software development team is already working on it. Savia also appreciates the fact that most new features are hidden behind parameters. Thus, they do not confuse users but can be taken into use if considered to bring added value to the office's operating model.

Properta Attorneys is specialized in intellectual property rights and real estate law, having solid experience also in other areas of commercial law. Among Properta's international recognitions are i.a. the European Firm to Watch 2018 award, the Chambers Europe 2018, the Chambers Global 2018 and the World Trademark Review 1000 2018 rankings. -rankkaukset.